WERIAN - Animist, DLP
Eisen139-LP
4260393740976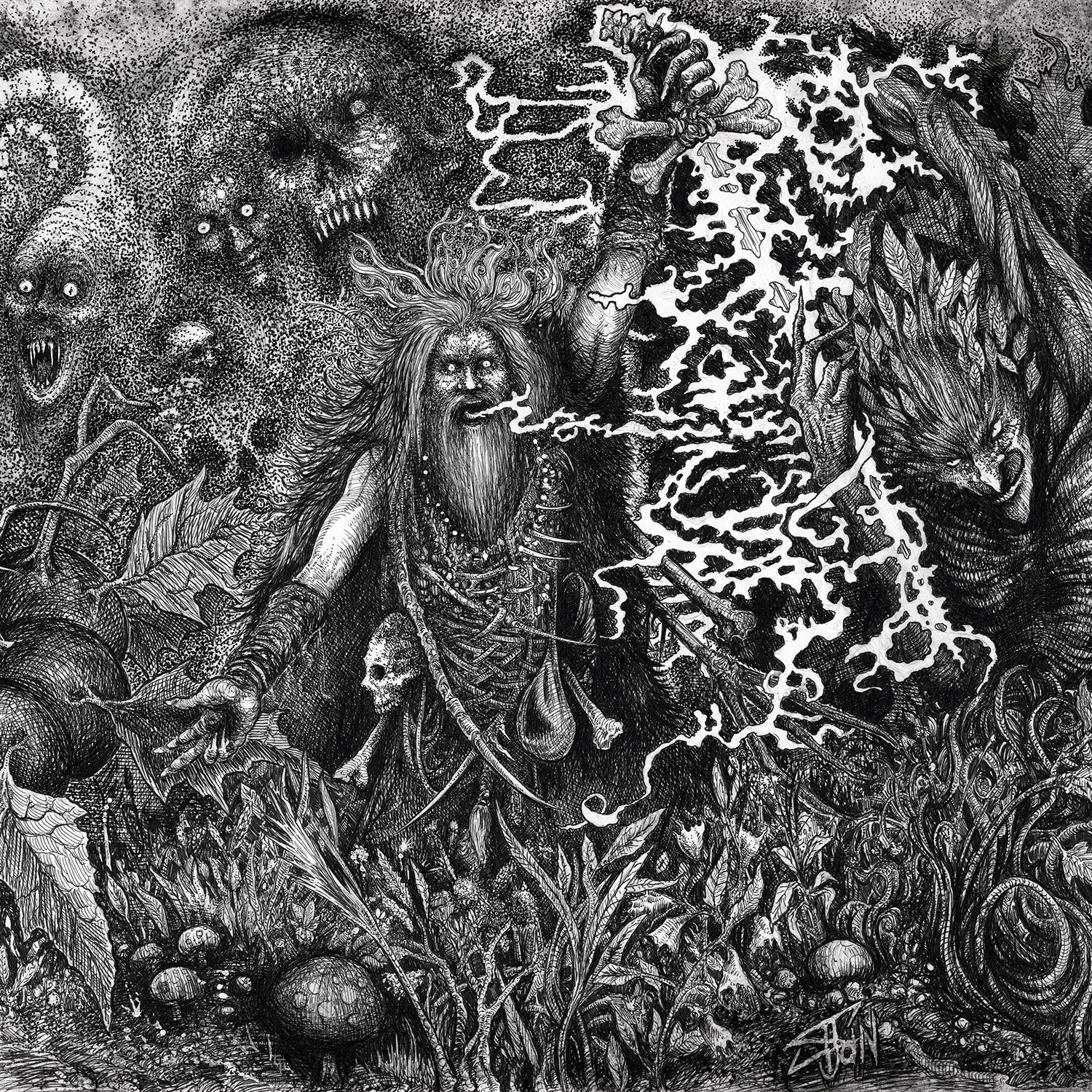 Pre-Order
Including Tax: 3.66 € (VAT 19%) excl.
shipping
Stock Status:
Preorderable
Cheapest shipping from 3.90 €
Item weight: 600 g
Historically, Animist is the world's oldest religious belief – predating all forms of organized religion – and contains the oldest spiritual and supernatural perspective in the world. Combining atmospheric black metal and doom with the psychedelic experiences of desert rock and jazz fusion, WERIAN craft a stellar introduction using themes of shamanism, lycanthropy, and consciousness.
Recorded in a live setting at Nürnberg's Tonstudio Katzer (Venenum), Animist is a gorgeous display of three harrowing tracks using only analog devices and was meant to sound as pure and organic as possible. The album's unique black-and-white hand-drawn cover art was inked by Chadwick St. John (Grafvitnir, Svartsyn, Arckanum, Night of the Living Dead 3D: Re-Animation), who also contributed intros to the album's emanations.

Tracklist:
A 1. Hex
B 2. Blade of Heresy
C 3. March through Ruins
Overview
Format:
2x12" (album)
Packaging:
Gatefold jacket on reverse board, A2 poster printed on uncoated paper, black poly-lined inner-sleeves and dropcard for the digital album.
Vinyl:
2 x classic black, 180g
Limitation:
300
Cat.Nr.:
Eisen139
Barcode:
4260393740976
Release date:
February 22nd, 2019