AGALLOCH - The Mantle, DigiCD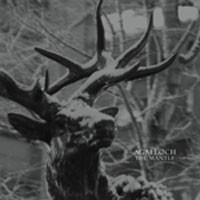 Including Tax: 2.06 € (VAT 19%) excl.
shipping
Stock Status:
Temporary not available
Cheapest shipping from 3.90 €
Item weight: 75 g
Please note:
Our online store will temporarily be closed for orders between the 13th of December and the 11th of January. Orders paid before December 13th, 12:00CET will still be shipped this year.
Re-mastered re-release of the 2nd Album.

"Frosted black metal and folk music were the group's initial touchstones — highly atmospheric, the musical equivalent of fire emerging from fog." - NPR

"Agalloch is the most important band in the United States and simply one of the best bands in the world." – The Metal Observer