SHORES OF LADON - Eindringling, LP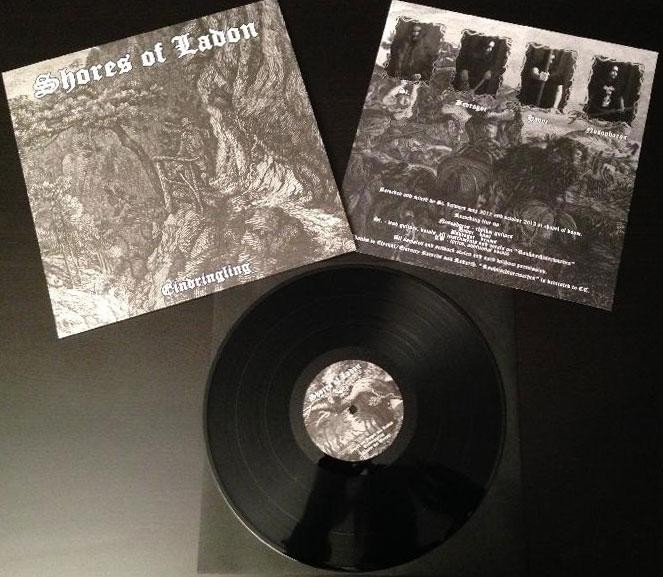 Including Tax: 2.38 € (VAT 19%) excl.
shipping
Delivery Status:
3-7 working days
Cheapest shipping from 3.90 €
Item weight: 350 g
Regular sleeve, heavy stock insert, black vinyl Handnumbered to 300 copies. Final and improved recordings of 5 more songs from the demo/rehearsal era, plus one new song which was planned as transition to "Waldlied" but became a full neofolk song. In total 6 songs with 36min playtime!
Customers who bought this article also bought these items: