WOLFHETAN - Was der Tag nicht ahnt, DVD Digipack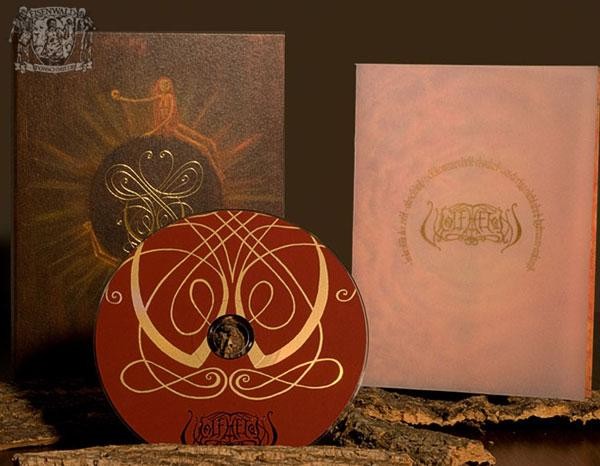 Including Tax: 2.54 € (VAT 19%) excl.
shipping
Delivery Status:
3-7 working days
Cheapest shipping from 3.90 €
Item weight: 100 g
Please note:
Our online store will temporarily be closed for orders between the 13th of December and the 11th of January. Orders paid before December 13th, 12:00CET will still be shipped this year.
DVD/A5 sized digipack, golden hotfoil embossings, 16 page oversized booklet gathering paintings for each track, enveloped with translucent paper and finished with gold ink.
Finally available, the bands long overdue 2nd album.
More then 70 time-stretching minutes full of agressive, atmospheric, epic songs... something for discerning listeners. This will take your attention and a couple of spins to reveal its full glory.
Customers who bought this article also bought these items: