UNGFELL - Tôtbringære, LP
Eisen147-LP
4260393741362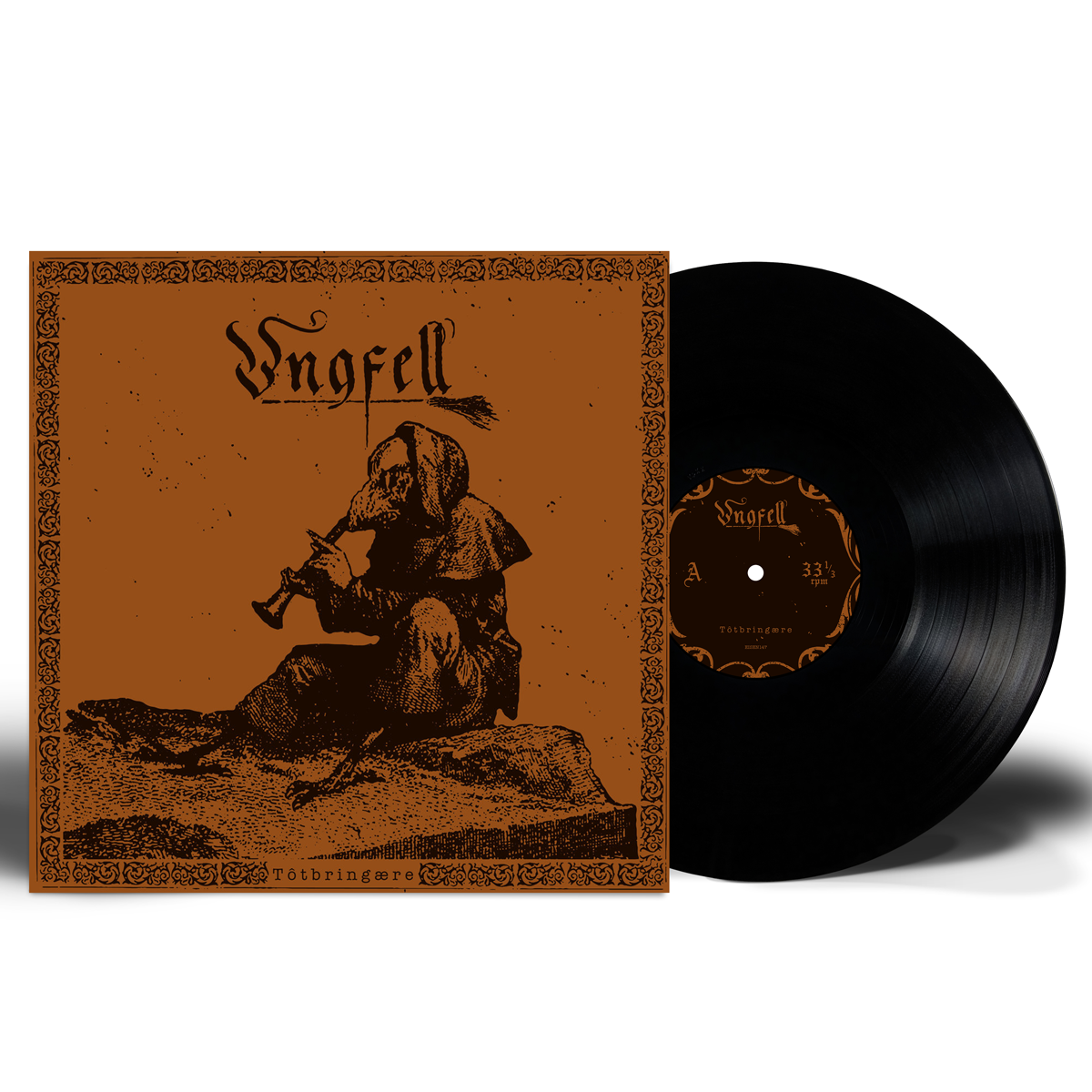 Pre-Order
Stock Status:
Temporary not available
Cheapest shipping from 10.50 €
Item weight: 350 g
Originally composed in 2016 by Menetekel, Ungfell's debut album, "Totbringaere", brought forth the most hideous pestilence in the form of frenetic riff work and melodies of medieval death. The album chronicles an anthology of horror, filth and sinister witchcraft from a time that may seem foreign to modern man, making the work all the more immersive. This version of the Album has been remastered for additional formats, without altering the raw sound of the original recordings and thus retaining their pure character.
| | |
| --- | --- |
| Overview: | |
| Format: | 12" (album) |
| Packaging: | Sleeve with heavy printed innersleeve, A2 poster on uncoated paper, download of the album. |
| Vinyl: | Classic black, 180g |
| Limitation: | 250 |
| Cat.Nr.: | Eisen147 |
| Barcode: | 4260393741362 |
| Release date: | August 2nd, 2019. |