SAIVA - Finnmarkens folk, DigiCD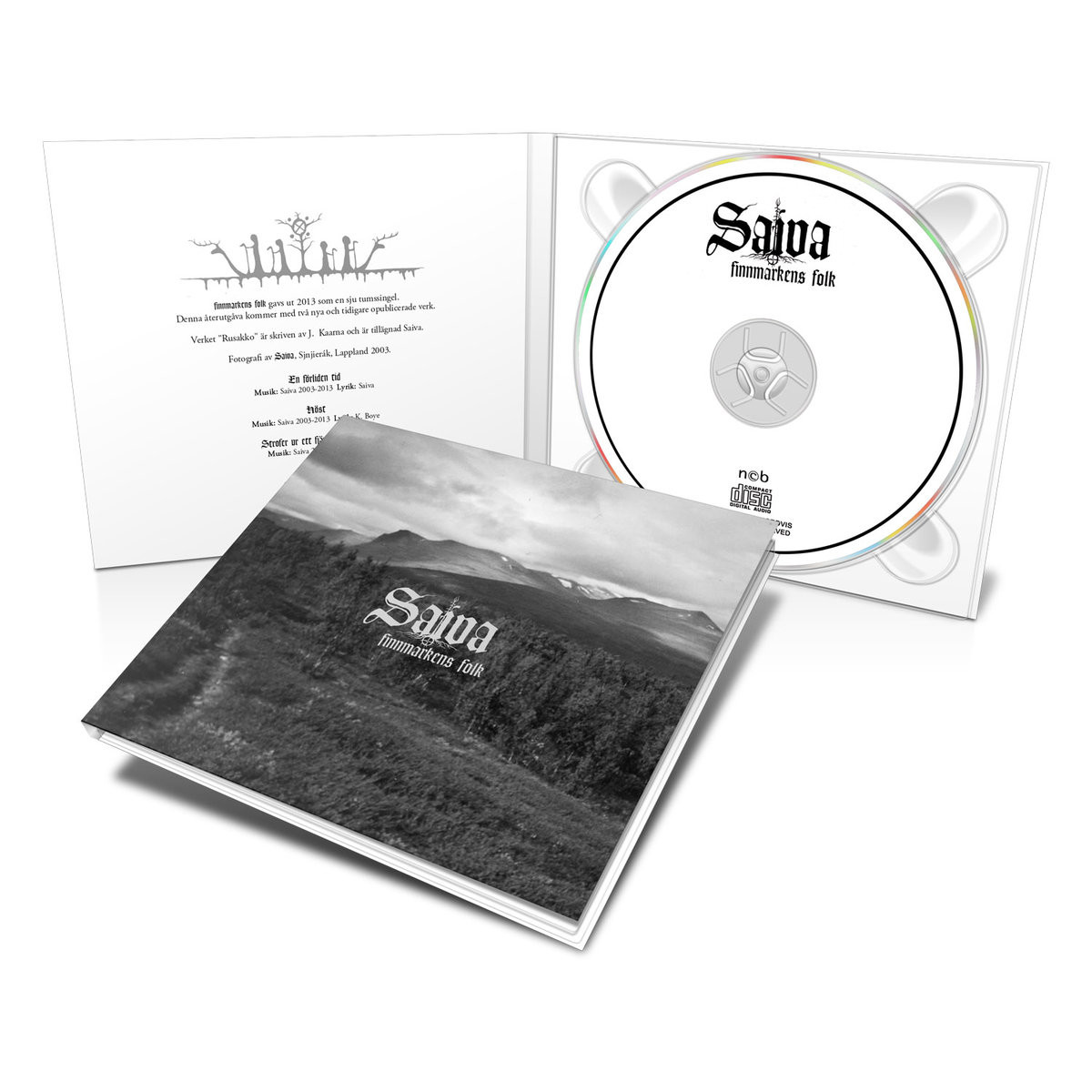 New
More from
Including Tax: 2.06 € (VAT 19%) excl.
shipping
Delivery Status:
3-7 working days
Cheapest shipping from 3.90 €
Item weight: 75 g
This is a reissue of the band's classic 2013 EP including two lengthy new tracks with a total playing time of 30 minutes. Offering a chance to obtain a long sold out classic and find out what Saiva have been plotting in the subsequent five years.
The original EP was first released as a 7 inch record limited to only 200 copies and was sold out almost instantly. A reissue was well overdue and it is finally back in print as a CD digipak with two brand new songs. One of the new songs spans 14 minutes and blends Saiva's unique update on the folk rock oeuvre with a more primitive black metal edge. In summary, this is eerie, beautiful, dark art from the Arctic latitudes