STILLA - Ensamhetens Andar, CD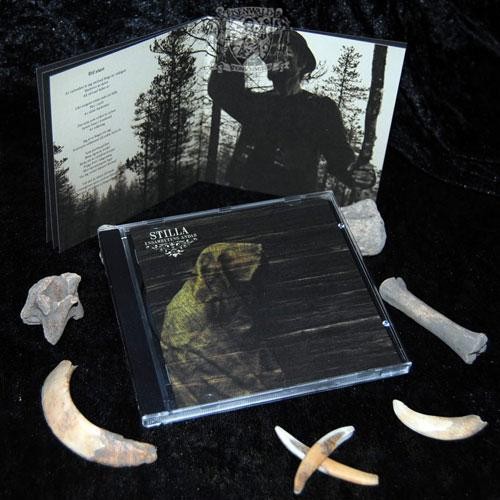 More from
Including Tax: 1.90 € (VAT 19%) excl.
shipping
Stock Status:
Temporary not available
Cheapest shipping from 3.90 €
Item weight: 100 g
"Ensamhetens andar", the follow-up to the critically acclaimed "Till stilla falla" is another perfect example of the unrelenting force that is Swedish black metal. An eerie and highly atmospheric piece of art, exuberant with Nordic melancholy STILLA once again manage to merge the ghost of the nineties with the spirit of their own ravishing style of rugged atmospheric northern metal!
"... the most desolate, barren and bone chilling black metal in recent memory." - ECHOES AND DUST
" a soundscape inspired by the strong concepts of Swedish nature and a well-captured essence of of North's most melodious black metal. This is yet another piece of art by Stilla, a dwelling for every spirit of solitude." – AVANTGARDE METAL.com
"urgent black metal punctuated by tempered passages of hypnotic melancholy" - TEETH OF THE DIVINE
"It's cold, with an ever present bleakness to it that saturates your very being, and with so many twists and turns, you daren't do anything but hold on for the ride so as not to miss a second of it. Captivating!" - AVE NOCTUM